The notice of SGT attend 2013 Shenzhen CPSE
Date:2013-10-19
Hello everyone! The annual China International Public Security Expo (CPSE) will be held this year from October 29 to November 1 at the Shenzhen Convention and Exhibition Center. SGT will bring new explosion-proof video surveillance: explosion-proof camera, Explosion-proof intelligent integration camera, explosion-proof infrared cameras unveiled the CPSE. SGT will welcome you to visit Hall 5, booth 5C03 District CPSE.
After the Shenzhen Convention and Exhibition Center to public transport: 121 Road 235 Road 371 Road 374 Road 375 Road 379 Road 50 Road 64 Road 71 Road 76 Road 80 Road K578A interval K578B Road K578 Road Road Road M390 M347 M413 Road Summit Road No. 23 Line 19 Line peak Express buses on the 8th high number (GK8) airport line 9. You can also take the Metro Line 1 at the Convention Center Station, C exports to see the convention center entrance.
If you have any questions about this CPSE or our company, please call on 4000-188-991 or email us shiguo@shiguo.org.
Hall Figure: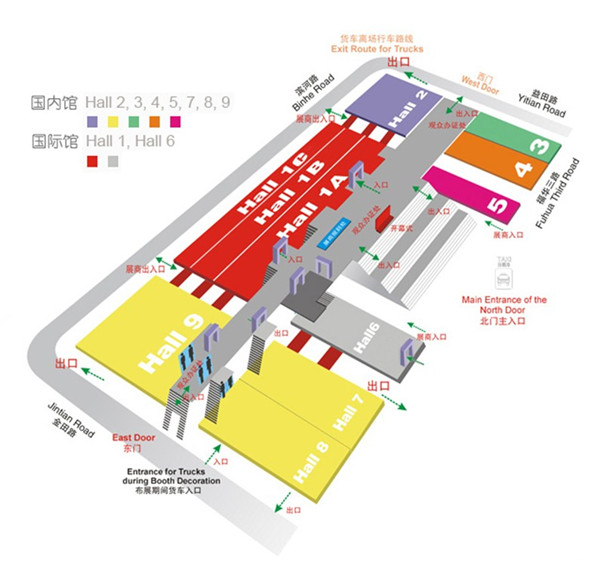 Copyright and Disclaimer: